Special Forces troops accused of war crimes are calling on authorities to either charge them or let them go after a covert AFP police operation was derailed.
A covert Australian Federal Police operation has been derailed with a listening device found by their target after its poor wiring kept stalling his new family car.
But the target, a former Special Forces soldier with a knack for electronics, has offered to rewire the device to the correct power source so they can continue to listen in on his drives.
The incident has been one of many complaints from Special Forces troops linked to allegations of war crimes in Afghanistan who say after more than two years of "harassment" it is time for the Office of the Special Investigator (OSI) to charge them or let them go.
The OSI has lifted the tempo and broadened the scope of its investigation into allegations raised by the 2020 Brereton report into the operations of our elite SAS and Commando soldiers.
Houses, phones and cars have now been bugged, suspects have been tailed at all hours, houses have been raided with one "tipped" for almost 10 hours and some possible witnesses offered immunity inducements if they spill on their colleagues.
SAS soldiers look on as a helicopter arrives with vital supplies in Afghanistan. Picture: Supplied
In one instance a former SAS trooper was detained while dropping his children off at school as part of a perceived campaign to embarrass suspects into working with police.
It is understood the probe has also been expanded to now include more senior officers with allegations some After Action Review mission profile reports were recast by senior commanders when a killed Afghan was found to not have been on a Joint Prioritised Effects (JPEL) kill or capture list.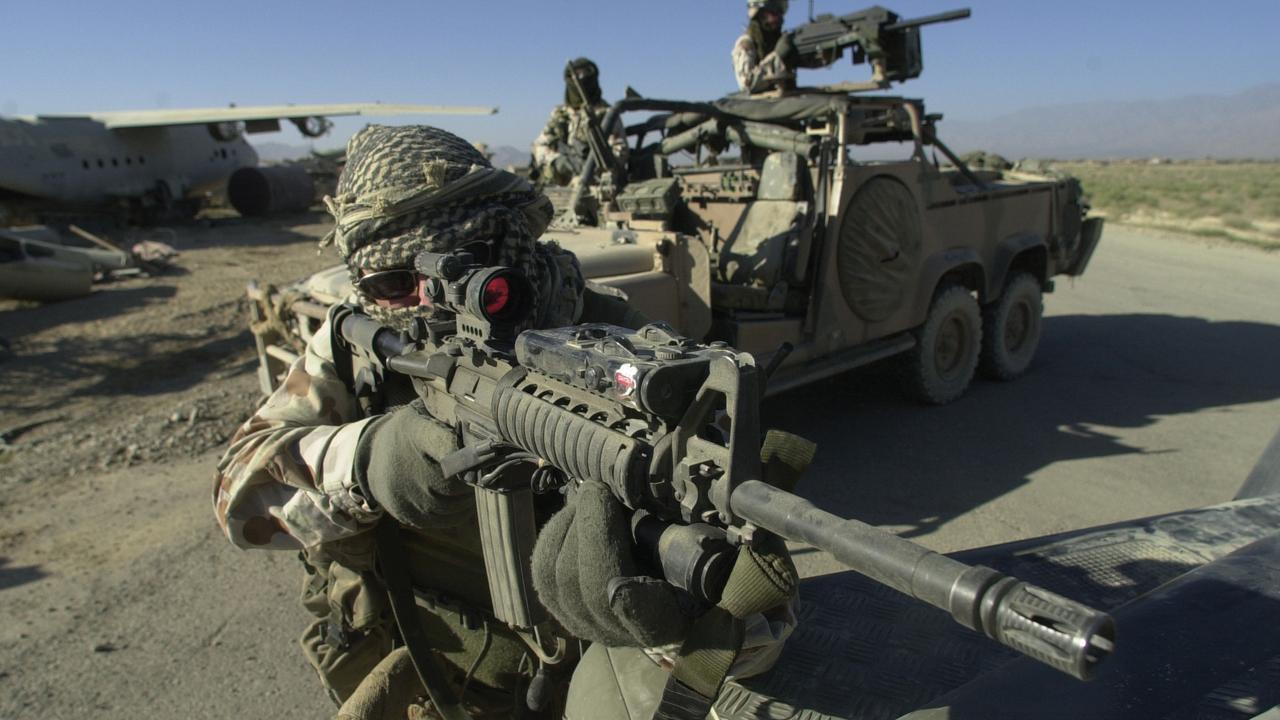 Australian SAS troops on patrol in the rugged and dangerous mountains and valleys of Afghanistan. Picture: John Feder
The OSI is expecting to complete its first brief of evidence for the Commonwealth DPP of an unlawful killing within the next six months but is understood to be struggling with making a case that stands up despite identifying alleged potential witnesses in Pakistan and Afghanistan.
There were now 57 investigators, analysts and specialists working for the OSI plus another 38 specialists in the AFP for a total team of 128 and a budget to hire more later this year.
The soldiers suspected of wrongdoing have said they were being treated like criminals with little scope to defend themselves and want to get on with their lives.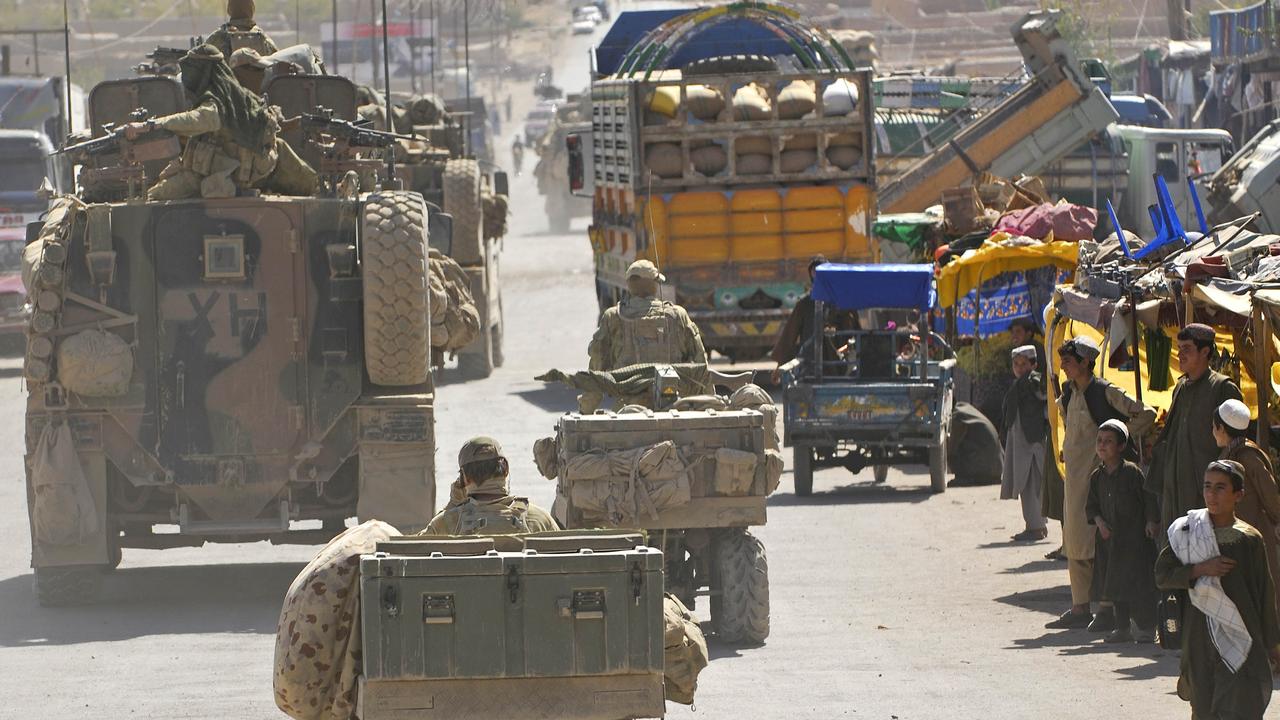 A Special Operations Task Group convoy moves through Tarin Kowt after conducting a counter insurgency operation in Oruzgan Province, Afghanistan. Picture: Department of Defence
"You have a job to do, we know you are going down these paths, we are not stupid, we know the methodology of it but … if you are going to charge us with something hurry up and charge us so we can get these things underway you know," one said, speaking on condition of anonymity. "We want to get on with our lives."
In one case another former SAS trooper, who cannot be identified for legal reasons, had long suspected he was under surveillance.
In recent weeks he had bought a new Range Rover and couldn't understand why its battery kept on going flat before he found the listening device.
The man has now asked through his legal counsel for the AFP to reinstall the device which had been connected to the battery but was draining the wrong power source or alternatively he was skilled enough to reconnect it himself for them but send them the bill.
The OSI probe is looking at 23 individuals implicated by the Brereton report for an initial 36 incidents including unlawful deaths now expanded to up to 45 incidents.
The OSI declined to comment.
More Coverage
ADF faces legal battle over medals Army training camp under scrutiny for vet suicides
"The OSI does not comment on operational matters," a spokesman said.
Source: Charles Miranda News Corp Australia Network 15 January 2023