SPECIAL INVESTIGATION
The Australian public can again have confidence in their elite Special Forces with a report card concluding more women, diversity and "humility" put the risk of unethical actions on the battlefield at "low".
But morale is still wavering between "optimism and pride" and "anger and grief" ahead of some of their former comrades set to be charged with unlawful killings and senior commanders remaining unaccountable.
After more than two years of rewriting core aspects of their recruitment, training and operational make-up, our elite troops have been deemed by an independent oversight panel a different breed to that we deployed to Afghanistan.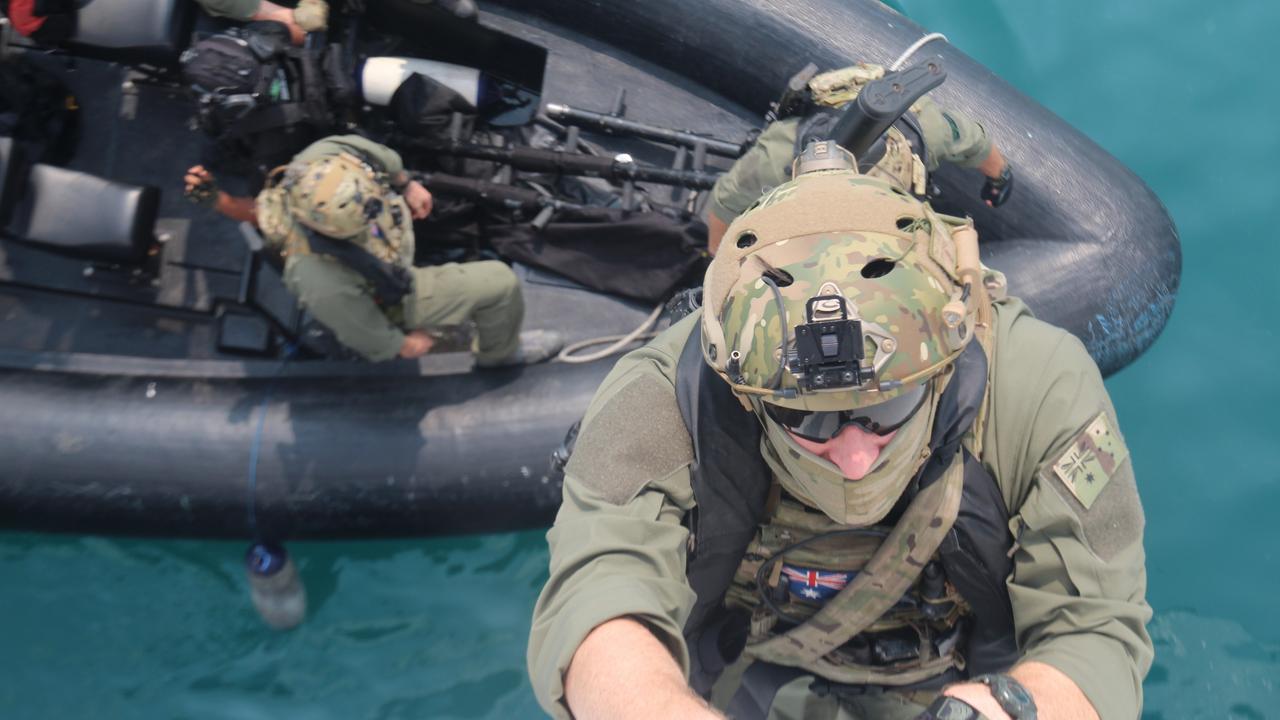 A soldier from the SAS boards a ferry in Sunda Strait during a full-mission profile training activity. Picture: Special Operations Command
The ADF's Special Forces, pulled largely from the SAS Regiment and 2nd Commando Regiment, have been under scrutiny since 2016 and very publicly from 2020 with the release of the damning Brereton report into alleged Afghan war crimes.
This has led to the overhaul of their training notably in ethics and the break-up of operational cliques with a more diverse team of operators and changes to deployment procedures making Special Forces and culture circa 2023 a new breed; at least 85 per cent of the current ranks never deployed to Afghanistan.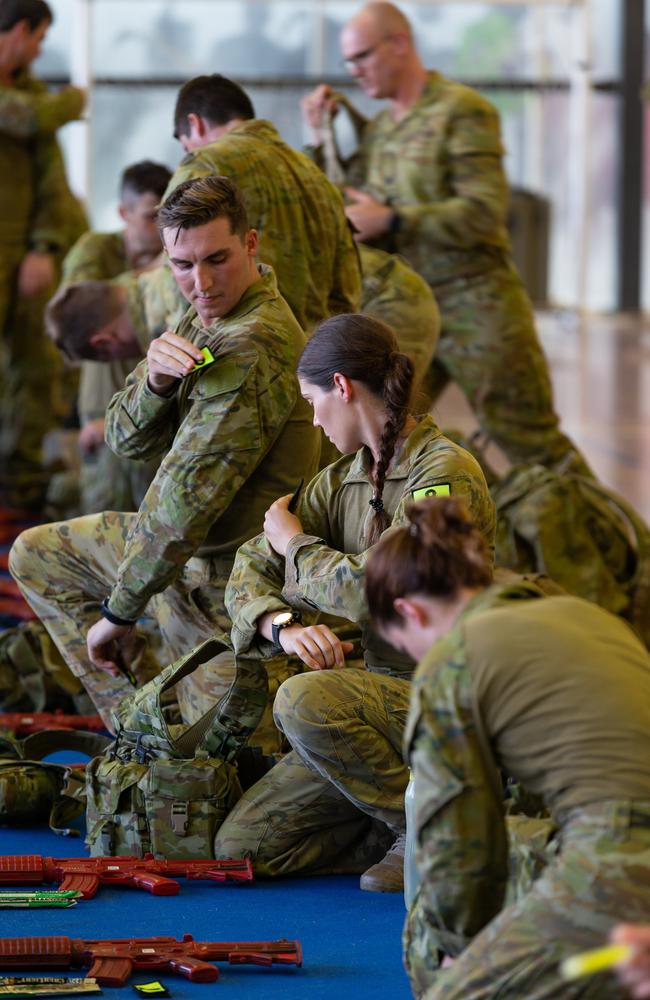 ADF personnel candidates striving to join Special Operations Command, aiming to become Special Forces. Picture: LACW Jacqueline Forrester
Critically, Defence has noted the "urgency" for organisational shift to also reflect the changing face of modern warfare and the more likely scenario our troops would be required to deploy closer to home in the Indo Pacific.
A report sent to Defence Minister Richard Marles from the independent oversight panel appointed to ensure Defence's move to restore confidence in our troops, has noted marked progress to positive change.
The report from the second half of last year released under Freedom of Information concluded the ethical risk to the SASR and Commandos was now "low" due to improved training, selection and reinforcement of the importance of laws governing combat.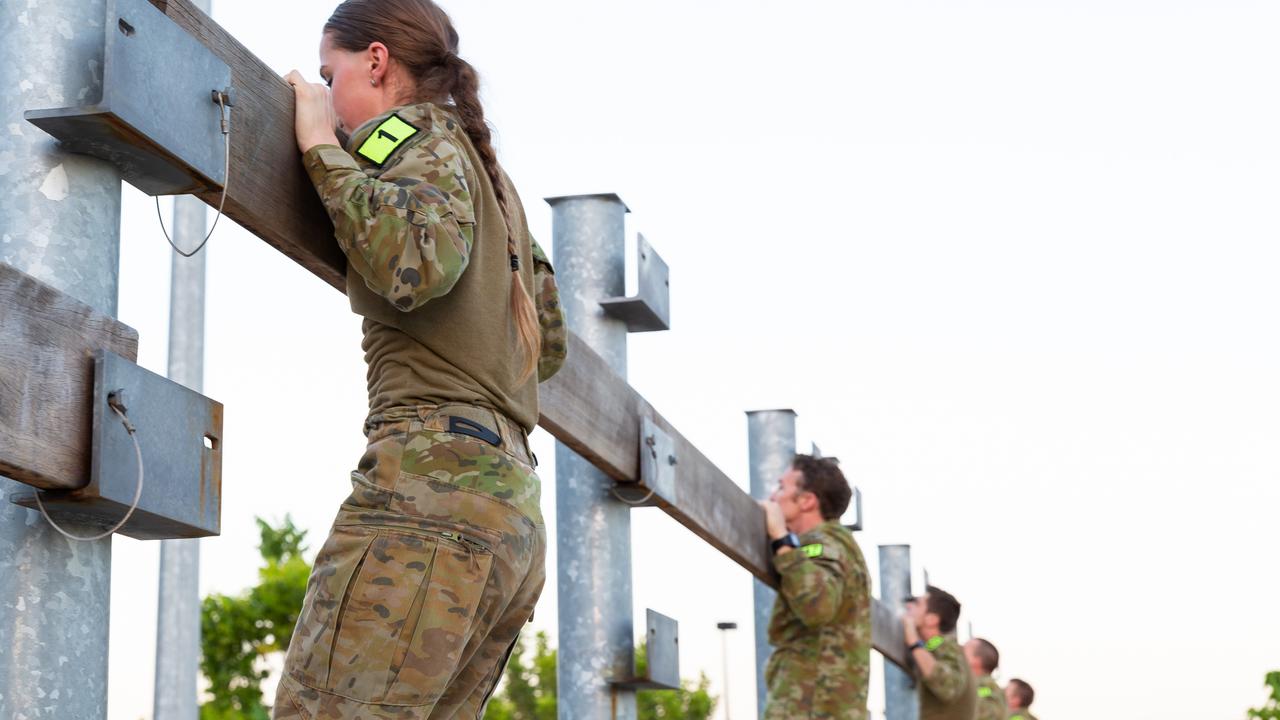 Personnel participating in the Special Forces Entry Test at Holsworthy Barracks, Sydney, in 2021.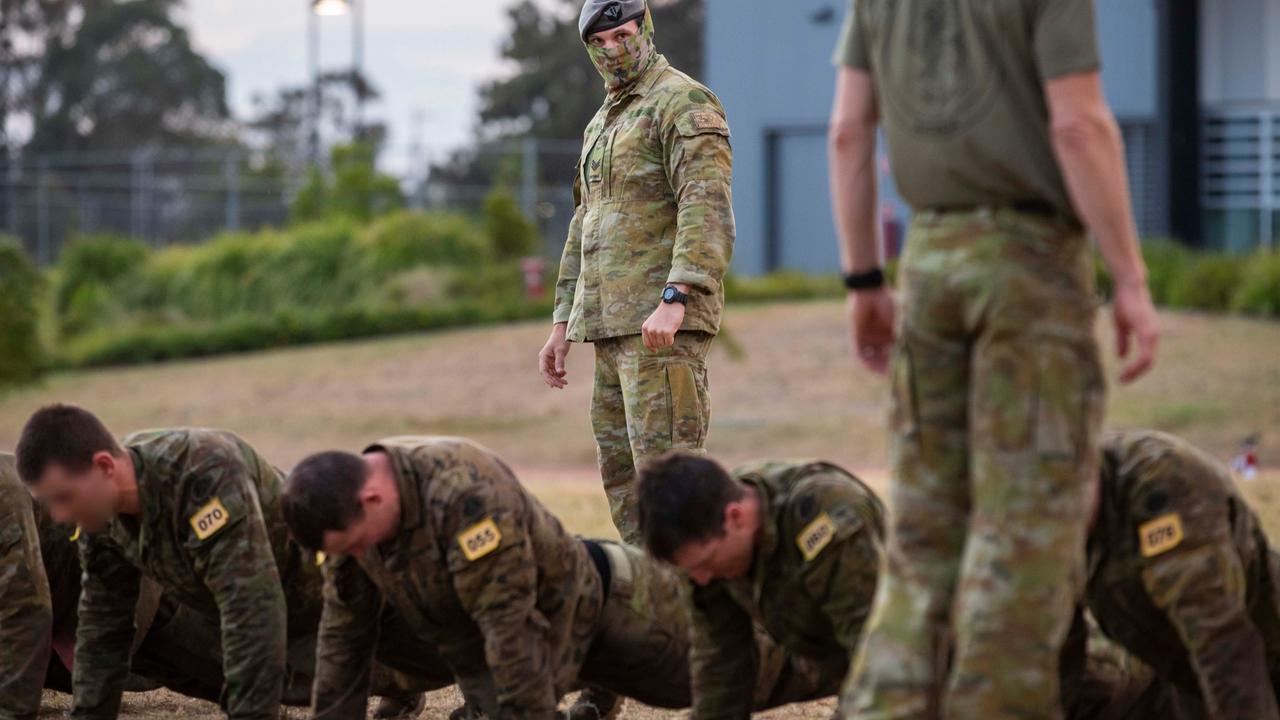 An RAAF combat controller (centre) from the ADF School of Special Operations supervises Commando Selection Course candidates. Picture:
According to the report, values in the ranks had been improved, notably the instilling and embedding of humility that "dramatically lowers the risk that the Special Force's unique levels of capability will drive an unhealthy exceptionalism in future".
The ethos of discipline and pursuit of excellence remained assured.
It said the Federal Government and public needed confidence in the ethical conduct of their deployed Special Forces and concluded and they "should" now have that confidence.
This was in part due to more diverse and changing team structures that would "significantly reduce the risk of ethical failure both by increasing diversity which is well established as a major positive factor and reducing the number of closed groups".
Changes to pre-deployment psychological testing had been made, balance to the level and intensity of tours and respite to eliminate force fatigue and programs introduced to build better "mental health skills".
Special Operations Command training with regional allies from PNG, New Zealand and the US.
"The panel acknowledges you can never eliminate ethical risk because of the very nature of humans as individuals and in groups operating under the pressure of a hostile or combat environment," the report concluded.
"This means that occasionally and however good the training and culture, failure will occur and somebody will do the wrong thing … but there is no perfect answer … the panel's view is that the Special Forces now operate at the level of ethical risk that should be regarded as acceptable."
The "unhealthy tension" between the Perth-based SAS and Sydney-based Commandos had to a degree also lessened with more improved definitions of their roles.
Critically too have been command chain restructures with the Special Operations Command brought back into the ADF's central command; its apparent operating as a separate enclave had been flagged in the Brereton report as having stymied oversight when reports of wrongdoing by troops were swirling.
Introducing greater ethnic diversity in the makeup of Special Forces also reflects technological advances in warfare and the new likely theatre of operations from the Middle East to Indo Pacific.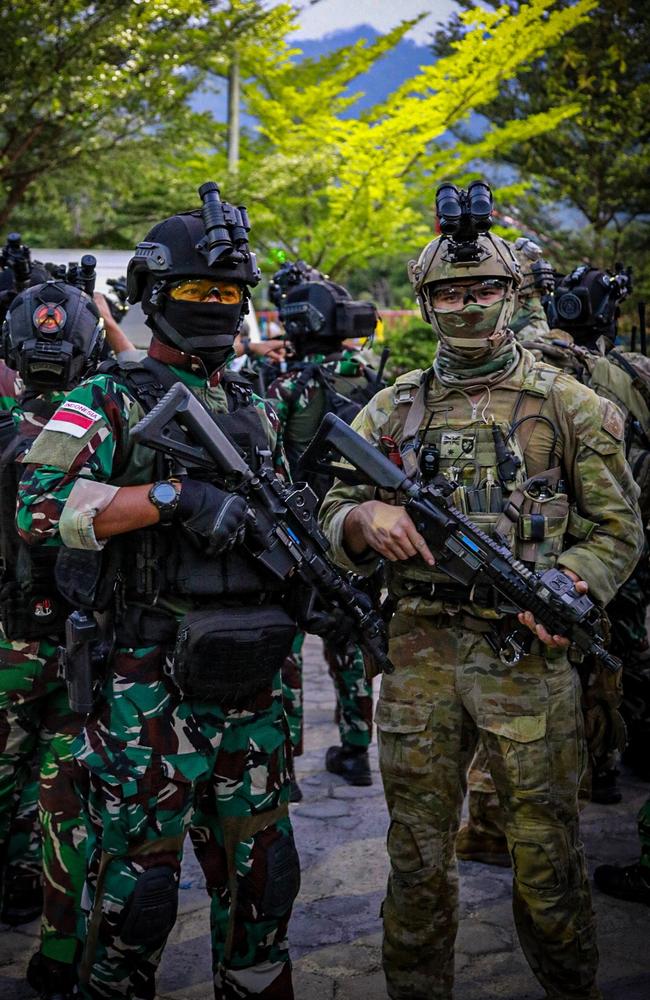 An Australian SAS Special Forces soldier (right) and an Indonesian Army special forces soldier from Kopassus prepare to conduct a full-mission profile training activity in Serang, West Java, Indonesia.
That means having people in the ranks of and from the region, such as Papua New Guinea, Fiji, Indonesia and Malaysia, as an operational imperative. The Special Operations Command have been experimenting with new technologies, opening up the possibility of different operators working with the soldiers.
The Brereton inquiry made 191 findings related to alleged criminal misconduct in their ranks including unlawful killings of 39 individuals, two allegations of cruel treatment and significant other breaches of ADF professional standards.
More Coverage
Special Forces under siege as covert police operation fails ADF faces legal battle over medals'
Of the 143 recommendations the inquiry made around culture, command and accountability more than 100 have now been implemented. The Office of Special Investigator is investigating 23 former Special Forces individuals for 45 offences ranging from alleged murder to doctoring reports to cover up unlawful killings.
The SASR command declined a request by News Corp Australia to be interviewed or discuss transformations within their ranks.
Australia's new front line fighting forces have been declared a different breed from those who served in Afghanistan, but the hangover from that conflict remains.
February 4, 2023 – News Corp Australia Network