This Report originated from the RCBRG's challenge over 15 years to the Government's decision that RCB service was peacetime service. Despite RCBRG's evidence (much from the then declassified 212 secret and 16 top secret documents) supporting their claim for warlike service, and their experience of Defence's unfair grievance process that denied natural justice, their numerous requests for an independent of government inquiry were refused. So the RCBRG contracted the Ethicos Groups' Howard Whitton to investigate the matter. Howard is a noted authority on governance ethics and decision making: his vast experience includes writing ethical standards and authoring the Queensland Integrity Commissions Legislation.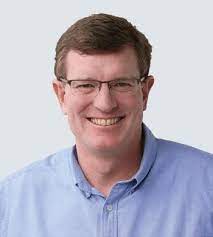 His Report was attached to the 18 October 2021 RCBRG's submission to the newly appointed Minister for Defence Personnel and Veterans Affairs, The Hon. Andrew Gee. As a courtesy to the Minister we withheld its public distribution. But after almost six months since then we still have not received his decision nor been invited to a discussion meeting with him.
Arising from the Minister's latest action, our question to him is, "Does your integrity stay with your DVA responsibilities or does it also extend to your Defence Personnel responsibilities?"
Howard's examination of the evidence found breaches of the law, standards and conduct in three distinct areas:
Ministers failed to Respect Administrative Law principles;
Ministers failed to Act in Accordance with Ministerial Standards; and
APS Officials failed to Act in Accordance with the 'APS Code and Values'
Here is the Whitton Report.
"I have considered the documentation provided by the Review Group in relation to the historic decisions made by various Ministers of the Commonwealth concerning the status of Rifle Company Butterworth's service in Malaysia.
I attach the report of my review and my advice.20211112B-RCB-Recognition-of-service-Report-of-Review-and-Recommendations-UpdatedDownload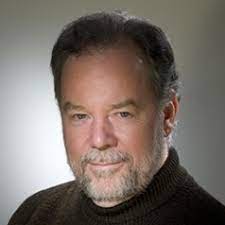 In summary, it is my opinion that Rifle Company Butterworth's operational deployment has been, and continues to be, wrongly classified as 'peacetime service'.
This situation appears to have arisen due to failures by various decisionmakers since at least 1972 to identify significant errors of fact and misrepresentations of the nature of the RCB service deployment at issue, and continuing failure by advisers and decisionmakers to apply the relevant criteria for correctly determining the nature of that service, as well as the relevant statutory criteria for lawful decisionmaking.
It does not appear to be the case, on the basis of the information and correspondence available to me, that Defence officials or the relevant Minister have ever provided an adequate Statement of Reasons for the various discretionary decisions which appear to have determined the status of RCB operational service.
I recommend that the RCB Review Group consider making a formal approach to the relevant Ministers – the Hon Andrew Gee MP (Minister for Veterans' Affairs and Minister for Defence Personnel) and ultimately to the Hon Peter Dutton MP (Minister for Defence) if necessary, seeking reconsideration of the RCB's service status."
26 September 2021