The Albanese government has handed down its first federal budget, which includes its investment plan for the defence and security portfolio.
Commonwealth Treasurer Jim Chalmers has tabled the Albanese government's 2022-23 federal budget, reporting defence spending would increase 8 per cent over the financial year, rising above 2 per cent of gross domestic product (GDP) over the forward estimates.
The budget includes new measures aimed at shoring up Australia's relationships with its Indo-Pacific partners and enhancing the nation's cyber resilience, including:
investing $13 million to deepen engagement with Southeast Asia, including appointing a special envoy to Southeast Asia and establishing an Office of Southeast Asia within the Department of Foreign Affairs and Trade;
earmarking $22.3 million to establish a network of Australian Border Force officers across the Pacific; and
committing $31.3 million to extend the Australian Public Service cyber hubs pilot.
However, the 2022-23 budget excludes new spending on key capabilities for the Australian Defence Force (ADF), with the government awaiting the recommendations of the Defence Strategic Review, due in March 2023.
Spending on Defence has also been flagged as adding to budgetary pressures, "growing faster than the economy".
Defence spending is tipped to grow at an average annual rate of just under 6 per cent over the next 10 years.
This comes just weeks after the Albanese government released data from the Australian National Audit Office (ANAO), which identified issues relating to a number of key Defence capability projects, valued at a combined $69 billion.
At least 28 projects are behind schedule by a cumulative 97 years and at least 18 projects are over budget, with variations totalling at least $6.5 billion.
Projects listed by the government in a statement to the media include:
$44 billion Hunter Class Frigate program — construction delayed by four years and expected cost is $15 billion higher than initially anticipated.
$1.4 billion C-27J Spartan Battlefield Airlifters — delivered four-and-a-half years behind schedule and unable to be deployed into battlefields.
$3.7 billion offshore patrol vessel project — running one year behind schedule.
$356 million Evolved Cape Class patrol boats — running nearly a year behind schedule.
$970 million Battlefield Command System — three years behind schedule.
Defence SATCOM projects worth $906 million — running between two and four years behind schedule.
According to the Albanese government, these "significant and systemic issues" are the result of mismanagement from the former Morrison government.
Spending on veteran services
Meanwhile, the Albanese government's budget has also noted spending to support implementation of recommendations of the Royal Commission on Defence and Veteran Suicide, which include:
Investing $233.9 million to recruit 500 additional staff in the Department of Veterans' Affair;
Providing $87 million in funding to help reduce processing times in the claims system; and
Committing $9.5 million to develop and consult on a pathway to simplify and harmonise veteran rehabilitation and compensation legislation.
Further, the government has pledged a $1,000 increase in the annual rate of the Totally and Permanently Incapacitated Payment for eligible disabled veterans to offset cost-of-living pressures; and $46.7 million for 10 Veterans' and Families' Hubs across Australia.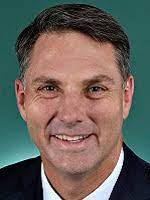 Reflecting on the defence and security commitments announced int he 2022-23 budget, Deputy Prime Minister and Minister for Defence Richard Marles said it delivers on the government's election commitments and "reinforces Defence's readiness and capability" to support Australia and "promote stability and prosperity" in the region.
"As we face the most challenging geopolitical circumstances since the Second World War, the Albanese government is committed to properly managing every dollar of defence spending, and ensuring Defence can deliver the capabilities ADF personnel need, when they need them," he said. 
"This is in stark contrast to the decade of wasteful mismanagement by the former Coalition government.
"The 2022-23 Budget will strengthen our regional partnerships and build our shared resilience to meet future challenges, delivering the capability needed to keep Australians safe."